Meet the desk that is reinventing the desk. Inspired by minimalism and Scandinavian design, nothing was spared to build Sway. Using the best inline motors on the market and the highest quality of local wood species, sourced in Canada, the Sway desk truly sets a new standard for sit - stand adjustable desks. 
Designed with you in mind
Sway is the result of an exhaustive research process with only one task in mind: building the perfect desk for you. We talked to hundreds of workers and tested dozens of iterations before officially launching the Sway desk. The result? A sit-stand desk that inspires you to move a little more every day, makes you feel more productive, and boosts your creativity along the way. A desk so good, you may actually want to spend your days at work! ;)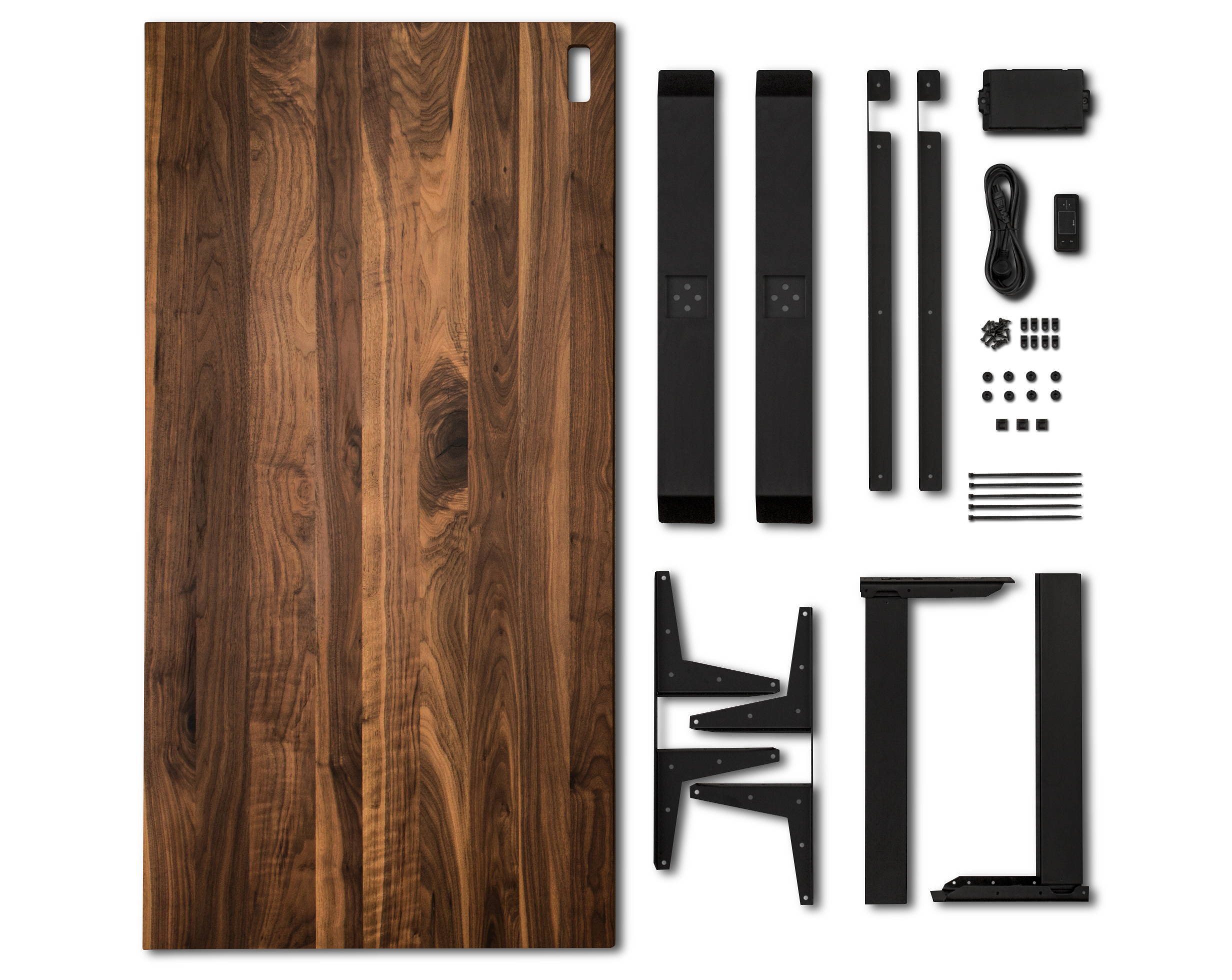 A perfect process for a perfect desk 
Each wood top is built by hand in Montreal. It all starts by selecting high quality local wood species. Each wood slab is then laboriously assembled with the next until a masterpiece is ready to move on to the pre-drilling section. This is where the holes to facilitate the installation are drilled on the underside of the desk top. The top then moves to the finish line, where we apply a durable sealant and two coats of lacquer to make sure each Sway top is stable, solid, and of course, stunning.
- 1 1/4'' thick solid wood top
- Pre-drilled for quick and easy installation
- Heavy duty steel frame, stable, and resistant
- Dual motors
- Advanced collision sensors
- Weight capacity: 300 pounds
- Height adjustment 23" to 48.7"
- Speed adjustment: 1.5"/second
- Inlay touch screen: gives optimal movement control with two keys up/down (offers hundreds of possible heights) and a programmable memory function for up to 2 positions
- Wire management kit included (cable loops & tie wraps)
- Power consumption <0.3W
- Low noise level: <45 decibels